Technology Overview
If your profit is weighted down by manufacturing inefficiencies - Consider Discrete
Ai

.

Production efficiency and product yield are the most important profit margin parameters for manufacturers.

DiscreteAi helps organizations achieve the highest level of production efficiency and yield while providing analytical information to make strategic decisions.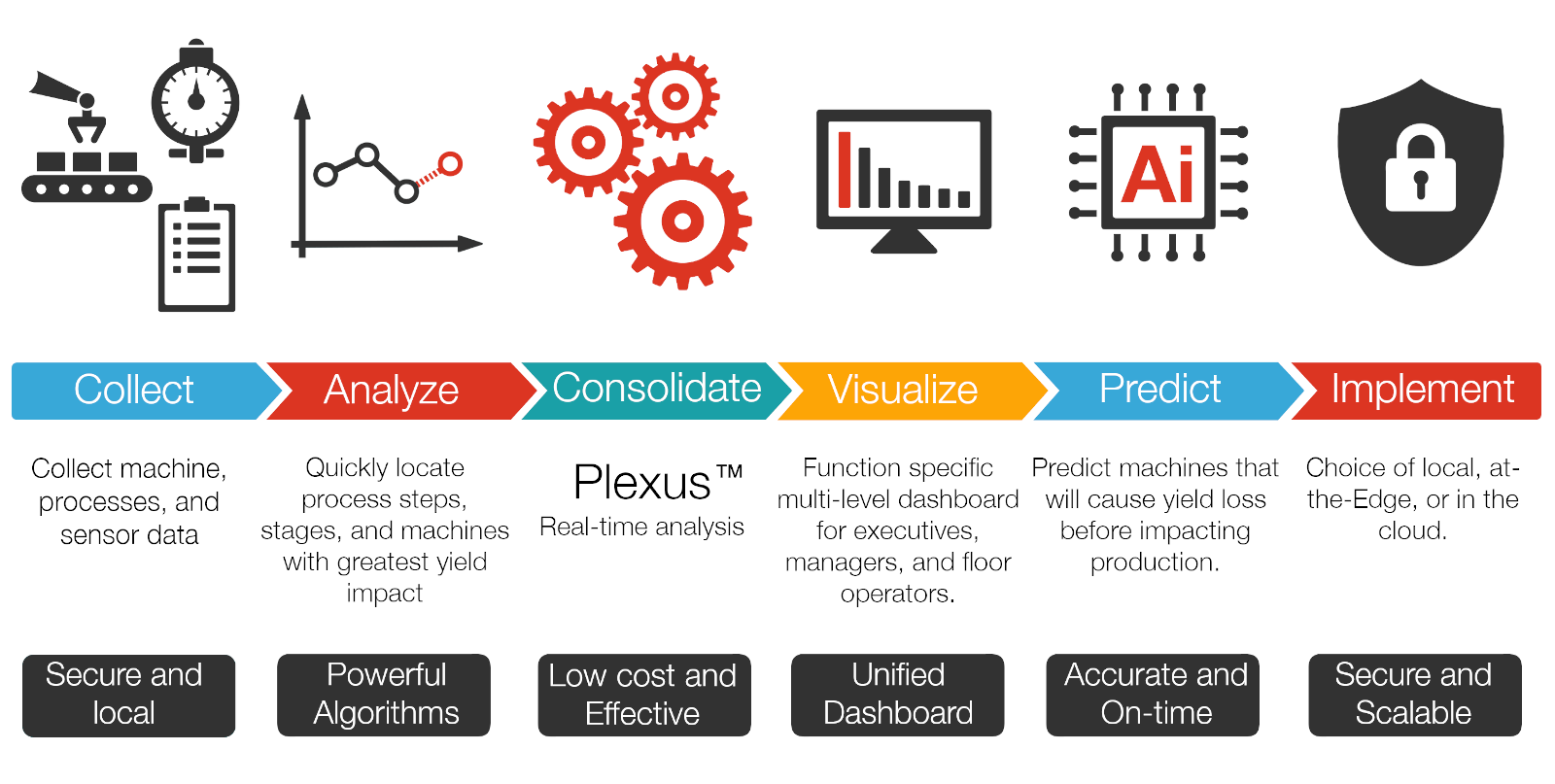 Getting Started
Register to take advantage of world's first data driven technology that requires minimal configuration.
Registration will allow you access to our interactive demos.
After verifying your information and identity, we will send you a secure link to download our software and installation guide.
Follow our simple installation guide and ready to locate machines with low yield.
Registration will allow you to get free support through community section.
Product FAQ
Get latest advancement in Artificial Intelligence and Machine Learning, at a fraction of cost of Big-Data Analytics.
We do not collect or have access to any of your proprietary data when you download, install, and utilize our software - Privacy policy
DiscreteAi software is customizable with flexible deployment across any manufacturing factory.